MADE IN USA!
FREE Delivery & Installation
Metal Garages
We Accept Visa, Mastercard, Discover & American Express
Metal Carports
Affordable - Professional
Guaranteed Work - Insured
Metal Buildings
The most important aspect of metal as a building material is the great flexibility of design.
Metal Barns
A metal Barn gives your livestock and equipment the shelter it needs.
Steel Carports
Protect all your vehicles... cars, trucks, RVs, equipment, boats, jet skis and more...
Metal Garages Are Modern, Attractive And Long Lasting
Space is at a premium. Our garages are clear-span structures and have no need for support posts or load-bearing walls. This means that you lose less space with walls and columns and get more space for the actual purpose of storing your goods and valuables.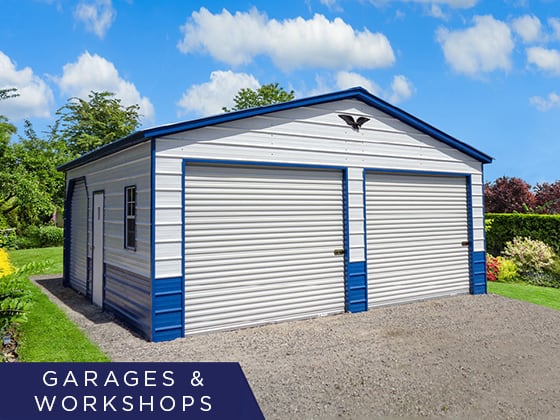 These types of garages are also a lot more durable than the old-fashioned competition; the wooden garage. You do not have to worry about termites, fire, mold, or other factors and you only have to make sure to keep the metal clean and it will serve for many, many years to come.
While metal garages may not be the first thing you think of when you think of garages, a quick look around the internet will definitely change your mind. You will wonder just why you hadn't considered them before, and why, in all actuality, everyone doesn't have a metal one. If you wash it every few months and keep it clear of debris, there is no reason why you wouldn't have a beautiful-looking garage for a very long time.
We have display models that are 20 years old that still aren't showing signs of age. No rust, definitely no termites, no panels needing to be replaced. Just a good wash every now and then and tightening up a screw every great while and it's as good as new.
Steel Garages, An Adaptable Commodity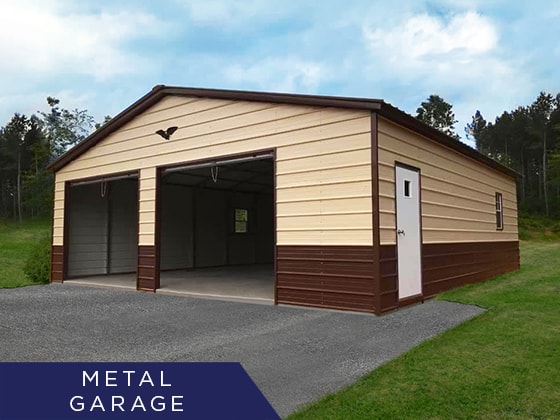 Steel garages are not descriptive enough of a word for such an adaptable commodity. They can be put to so many different uses that maybe we should rename them to all-purpose garages. Given the flexible qualities of steel, your garage can be as high, as low, or as wide as you may want. In fact, you can even order one to meet just about any requirement you can think of.
You can buy garage buildings for a reasonable price easily these days. Our prices are much, much more cost-effective than an expensive traditional garage. It is very easy to install them and our professionals can do it within just a couple of hours saving you time as well as money. The best thing about these is that they can be installed on any level lot, which means that you can make your garage in any free space without spending a fortune.
Moreover, it is possible to move it from one place to another, which is not possible with traditional garages. As you know a traditional garage, which becomes a part of the home once it is built, cannot be moved. It is fixed on the very place where it was built. While it is true that ours are built strong, they won't move…unless you want it to.
The majority of steel garages offered today utilize high-grade steel for their frame and panels. We even feature recycled steel in our kits, rendering the materials environmentally friendly. A majority of the construction costs are absorbed by the manufacturing plants that produce the steel to fit and lock together. Cost is further reduced by the expensive assembly in conventional construction being automated in the plant.
Metal Garages For Sale Close To You
There are metal garages for sale near you. All you need to do is call us and we will be glad to help you get just the right one for you. If you prefer, you can go to our website and look at pictures or go check out our frequently asked questions (FAQ) page, which has some of the more commonly asked questions answered there.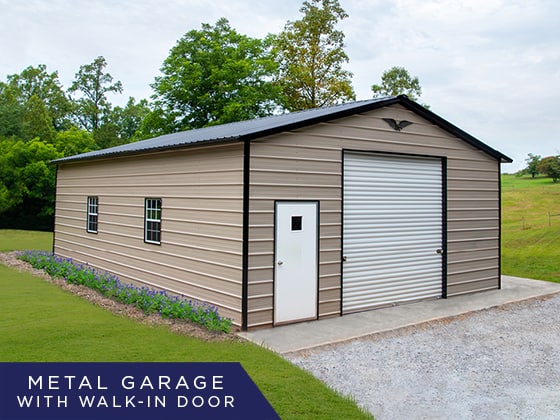 If you do go for metal sheds, you're going to be faced with a toss-up between steel and aluminum. Now, in case you, like most people, don't remember the lessons of high school chemistry, aluminum is renowned for its anti-corrosive properties, along with its beautiful, silvery finish. Indeed, it's now a little know fact that when aluminum was first discovered, it was believed to be a very rare metal, and this, along with its beauty, saw it being coveted by the wealthy landed nobility of the day.
When new mining methods revealed that, far from being the rarest of minerals, it was in fact one of the most plentiful, it came as a shock to many, including the royal family of England, who were by that time both wearing aluminum jewelry and eating with aluminum cutlery, never dreaming that it would one day be the choice for crafting portable garage units and plumbing pipes. The problem with aluminum is it is not very durable and in the past few years, it has become prohibitively expensive. Steel is the better choice. Durable easily replaced and repaired, it also costs much less which means more savings for our customers.
They are the most preferred choice of people who purchase custom metal garages in America. Our experienced and expert professionals work with you throughout all the phases of construction from the planning to the final sheeting process in order to deliver every client satisfying and outstanding services. Our professional installers have extensive experience and knowledge in what they do. So, you can ensure that your building is up to the highest level of quality.
Not a Cheap Garage Just Inexpensive
One more reason why many people are thinking about our metal garage kits over a wood one is that it is much easier to look after. Because of the paint and the application process we use, you can be certain that your metal won't rust. You can rest assured knowing that your metal garage will last much longer and won't just diminish over time.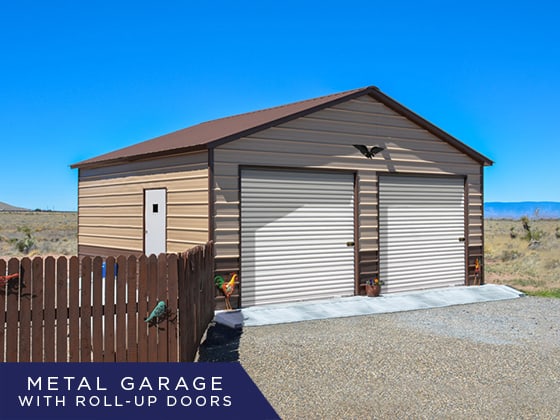 You are not getting a cheap garage, no, you are just getting an inexpensive one. Wood garages are vulnerable to exterior corruption and are vulnerable to problems such as mold and infestation. These are things you can avoid when you've got a steel garage.
So look around at all the garage kits prices and I think you'll see we are the best. From the material we use to the delivery times to our professional installers, you can be assured that getting your metal garages Beaumont TX is the best decision you can make.
77701, 77702, 77703, 77705, 77706, 77707, 77708, 77713, 77514, 77519, 77611, 77538, 77619, 77622, 77560, 77564, 77625, 77657, 77627, 77630, 77632, 77640, 77642, 77651, 77655, 77585, 77659, 77662, 77597, 77665, Jefferson County, Chambers County, Hardin County, Orange County, Liberty County, Beaumont, Anahuac, Batson, Bridge City, China, Daisetta, Devers, Deweyville, Evadale, Gilchrist, Groves, Hamshire, Hankamer, High Island, Hull, Kountze, Lumberton, Mauriceville, Nederland, Nome, Orange, Orangefield, Port Arthur, Port Bolivar, Port Neches, Raywood, Sabine Pass, Saratoga, Sour Lake, Stowell, Thicket, Vidor, Wallisville, Winnie
FREE!
Delivery & Installation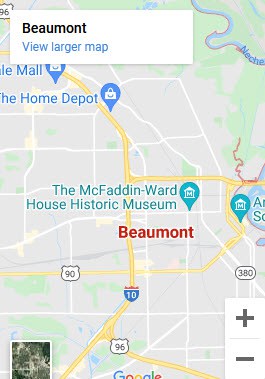 Monday: 9am-6pm
Tuesday: 9am-6pm
Wednesday: 9am-6pm
Thursday: 9am-6pm
Friday: 9am-6pm
Saturday: Closed
Sunday: Closed
Cashiers Check, Money Order, Visa, MasterCard, Discover, American Express